CEO and Co-Founder
Andy Liverman Anderson is the CEO and Co-Founder of DataStream Insurance. He has close to a decade of experience in cybersecurity and technology with leadership roles at Envelop Risk, Dispel, LiquidSpace, and Lovely. Andy is also the host of The Cyber Crime Lab podcast. Before transitioning to technology, he was a Wall St. credit research analyst covering the insurance space at Barclay's Capital.
Andy holds a BA from Yale University and an MBA from Columbia University Business School. A former member of the US National Rowing Team, Andy is now an avid but terrible tennis player.
Chief Data Officer
Max is the Chief Data Officer for DataStream Insurance. He helps facilitate projects involving machine learning, data science, and mathematical modeling. He has held Data Scientist positions at Rigetti Computing, QxBranch, JPMorgan Chase & Co., and Lockheed Martin. He has provided technical solutions in cyber, quantum computing, bioinformatics, and natural language processing domains.
Max has a Ph.D. and MS from Drexel University in Physics as well as a BS in Physics from West Chester University. When Max isn't crunching numbers, he enjoys writing poetry and has been published in several online journals.
Chief Financial Officer
Melissa Knox is Chief Financial Officer for DataStream Insurance, overseeing all financial operations.
Melissa has served as a CFO for small and emerging, privately held technology companies and led consulting activities and operations for a rapidly growing professional services firm. She has also provided financial planning and analysis to mid-sized private equity backed companies and led internal audits of large publicly held corporations.
Melissa has worked with several different businesses including, CFO Alliance, Inc., Federated National Holding Company, Tech Data Corporation and Deloitte & Touche LLP.
Fun fact, she's run the Walt Disney World Marathon and other Disney races as Alice in Wonderland.
Channel Chief
Larry Meador is Channel Chief for DataStream Insurance, responsible for the team of Channel Managers. He is focused on developing strategy, deploying partner value programs and developing industry alliances.
Larry has over 24 years of channel sales experience with businesses such as GreenLink Networks, CNET/ Channel Online and Corel Software in addition to working for both Circuit City and Computer City in sales and purchasing. His successes include leading acquisition and partner support teams and managing an ecommerce/quoting/procurement solution designed specifically for the channel. Larry is most proud of the channel relationships he's built over the years with MSPs and vendors, and he's looking forward to continuing those in this role.
He's also an avid hiker and photographer and loves to combine the two whenever he can
Senior Sales Manager
Joe Randall is a Senior Sales Manager at DataStream Insurance, focusing on the insurance side of the business and the end user customer experience.
Joe has 14+ sales experience with businesses including AdvoCare International, Blue Street Capital and most recently from Booster Fuels. He has successfully implemented GTM strategies, hiring and activating for large market segments, increased team performance, developed scalable 1:1 coaching processes, developed digital sales strategies to target key verticals and maximize utilization of AI and Automation Tools and developed detailed reports to create actionable sales strategies.
Joe is an avid golfer and met his wife, Serina, while they were both competitive beach volleyball players in Huntington Beach, CA.
Channel Success Manager
John Reith is a Channel Success Manager at DataStream Insurance, working specifically with partners to ensure they are smoothly onboarded and assisting in the development of co-marketing activities.

He began his career in the marketing world in 2012, graduated from SDSU in 2017 and began working in channel marketing in 2018, helping companies like Forecastable & Time to Reply get their channel programs off the ground.
When he is not at work, he can be found floating down the river or playing basketball at the park!
Data Scientist
Nicholas is a Data Scientist at DataStream Insurance. He helps optimize targeted outreach, build, optimize, and validate risk models, and assist with various other technical projects. Previously, he was a Data Management Resident at New Visions for Public Schools, where he primarily refactored and optimized ETL pipelines.
Nicholas has a MS in Physics from CMU as well as a BA in Physics from Princeton University. He has been an avid reader of sci-fi and fantasy since his youth and can be found trawling the web for web serials and shamelessly recommending the writings of one Sam Hughes.
Head of Talent Acquisition
Carrie Bryson is the Head of Talent Acquisition for DataStream Insurance, responsible for finding the best talent in the market, driving the talent acquisition strategy, candidate onboarding and integration.
Carrie has over 20 years' experience partnering with senior management in start-up companies like Booster Fuels and IO Data Center as well as companies like Mobile Mini and Mission Linen Supply. She has a passion and energy for building strong teams and meaningful relationships. Carrie has created culture-rich initiatives that support an organization and facilitate an environment where people want to be a part of something bigger than themselves. She also has experience in leadership development to help provide managers with the tools for success.
She's a huge advocate for children and partners with Children's Hospitals to help make a difference.
Board Chair
Jeanne Tisinger is the board Chair for DataStream Insurance. Previously, she was the Deputy Director and Chief Information Officer for the Central Intelligence Agency (CIA). During her 30+ years there, she was responsible for; cyber/personnel/physical security, infrastructure, finance, supply chain management, real estate acquisition and management, medical services, human resources, enterprise information technology strategy and architecture development. Jeanne also advises Mastercard's executive leadership on cyber security, and works with Midwest Reliability Organization, to oversee the security of North America's Electric Grid. She was the recipient of the Presidential Distinguished Rank Award (reserved for the top 1% of Federal Senior Executives), named by Washingtonian magazine as a Top 100 Tech Titan for the National Capital Region, Information Week's Top 25 Public CIOs, and was the recipient of CIA's Don Cryer award, the pinnacle recognition for Diversity and Inclusion Leadership. She's a huge advocate for youth sports and loves to exercise in her spare time!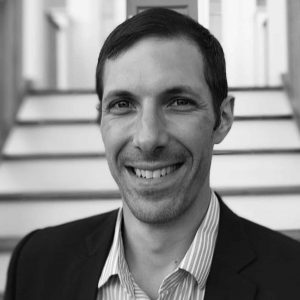 Cyber Technical Officer
Constantine is the Cyber Technical Advisor for DataStream Insurance. Currently, he is a full-time instructor of Cyber Systems at the US Coast Guard Academy (USCGA) in New London, Connecticut. Previously, Constantine was the Practice Manager for Blue Team Alpha, where he led their team responding to Information Security Incidents for small and medium-sized businesses.
Constantine earned his Master's in Business Administration from the University of Connecticut in Management of Information Systems. He earned a BS in Marine Engineering Systems from the US Merchant Marine Academy and an MBA in Management of Information Science from the University of Connecticut. Personally, Constantine Macris grew up on the water in Mystic, Connecticut. He and his wife now live in Mystic with three children and one large white fluffy dog.
Board Member
Paul is a co-founder and EVP for Envelop Risk, a London-based underwriting agency applying artificial intelligence to complex risks. Paul was previously co-founder and Chief Strategy Officer at QxBranch, a quantum computing software firm active in asset management, investment banking, aerospace, biotech, and energy.
Paul spent over a decade as a consultant in the Aerospace and Defense Industry, working with organizations such as NASA, the US DoD, Lockheed Martin, Arianespace, SpaceX, Mitsubishi Heavy Industries, and ATK on technology and market strategy. He was one of the leading experts globally on emerging commercial space markets and has been cited publicly in international media outlets, in US congressional testimony, and by former US President Barack Obama.
A former athlete for the US National Rowing Team, Paul coached the Samoan National Rowing Team in 2016. Paul holds Master's degrees from Johns Hopkins University in Applied Economics, and the Elliott School of International Affairs at George Washington in International Science and Technology Policy. He holds a BA in Philosophy from the Honors Program at Holy Cross College in Worcester, MA.
Sales Development Representative
Michael Grady is a Sales Development Representative at DataStream Insurance. He works with our customers to develop comparative cyber insurance quotes and serves as their main point of contact. Michael's experience working in a family-run accounting business gives him firsthand perspective of the importance of a true business partner and he understands the value that relationship offers to small and medium business owners. He is a graduate of Cornell University and Cornell's Big Red Leadership Institute.
Michael participated in the 2020 Tokyo Olympic Games as part of the US Olympic Rowing Team. He serves as a volunteer coach for local high school rowers in Oakland and in his spare time, he is in training for the 2024 Paris Olympic Games.
Come and join one of the fastest cyber insurance organisations in the world. We're looking for great talent to help us achieve our ambitious growth targets. If you want to be part of something special, it's as simple as seeing what open roles we have and applying. We look forward to reviewing your application.